Hearing the Baby's Heartbeat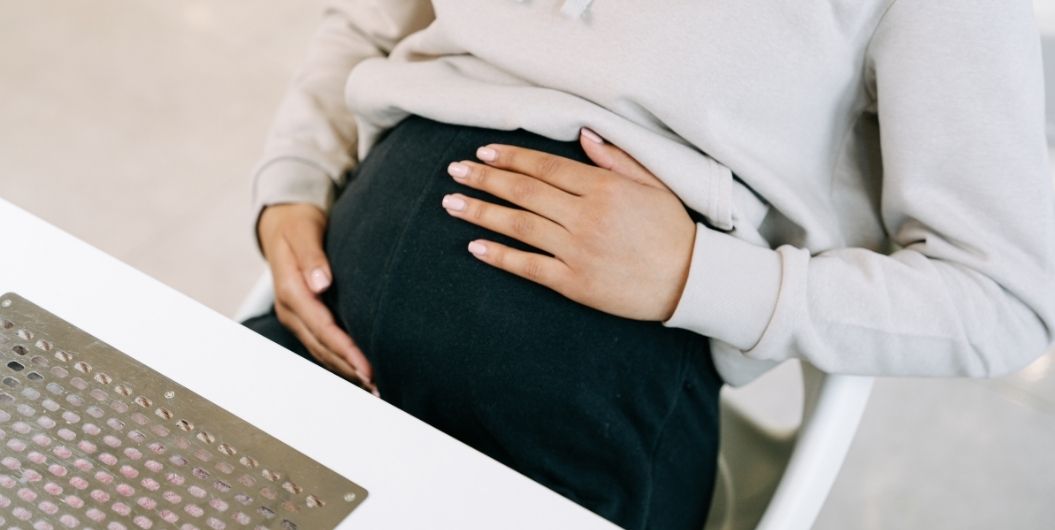 Most pregnant couples eagerly anticipate the doctor's visit when they will hear their growing baby's heartbeat for the first time. Not only is this an audible manifestation of their child's existence, but a confirmation that he or she is developing on track. Hearing the baby's heartbeat at every visit is always comforting.
The embryonic heart begins to beat about 22 days after conceiving, which is 5 weeks gestation (after your last menstrual period). Because the heart is so small at this point, it cannot be detected on a Doppler instrument. An ultrasound will show the tiny fetal heart beating or fluttering away, but at this time, the baby's heart rate is not typically determined. After 9 or 10 weeks gestation, the baby's heartbeat is detectable on a Doppler instrument. Sound waves are bounced back from the baby's heart, and are amplified by a speaker attached to the Doppler.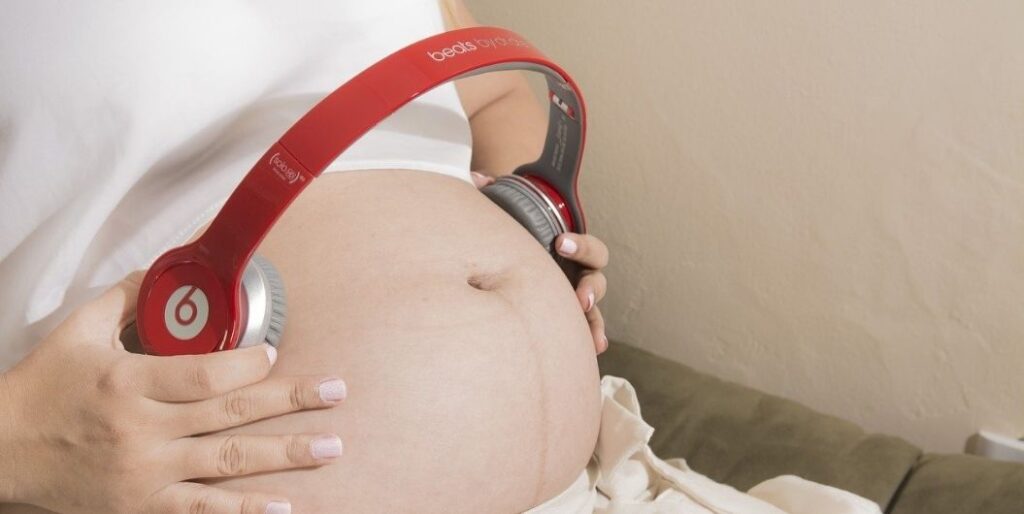 During your prenatal appointed at 9 or 10 weeks gestation, your doctor will bring out the Doppler instrument — which is a small handheld wand that fits in the hand — apply a lightweight gel to your abdomen, and begin trying to locate your baby's heartbeat. At this stage in the pregnancy, your uterus is still snuggled deep inside your pelvis, and has not yet begun to rise up into your abdomen. Because of its location, your doctor will have to apply the Doppler instrument low on your abdomen, just above your pelvic bone. Depending on your uterus and where the fetus is located affects how easily your doctor will be able to detect it. Because it is still early in the pregnancy, it may be difficult to detect — it won't become easier to detect until after 12 weeks gestation.
If the doctor can't detect the heartbeat, he will most likely resort to an ultrasound to confirm that the baby is developing as he or she should. Should the doctor detect the heartbeat on the first try, he will measure the average fetal heart rate by counting how many times the heart beats in a minute. Some newer Doppler instruments feature a digital readout that counts and averages the fetal heart beat. Typically, the fetal heart rate is over 120, averaging between 120 and 160. Throughout a woman's pregnancy, her doctor will typically begin a prenatal exam with listening to the baby's heartbeat. Although a Doppler instrument is most frequently used, a fetoscope, a type of stethoscope, can be used after 20 weeks to hear a baby's heartbeat.
A baby's heartbeat is checked often to monitor how the baby is developing and coping with the stress of the pregnancy and labor. Beyond that, the rate of the baby's heartbeat has few implications. Many old wives' tales claim that higher fetal heart rate suggest that the mother is carrying a girl, and a lower heart rate means it's a boy. While these have not been scientifically proven, some studies have suggested that a fluctuation in the rise and fall of the heartbeat may actually have something to do with good performance or future development, language ability, motor skills, etc. These theories have not been confirmed, so take them with a grain of salt when monitoring your baby's heart beat.