Getting Ready for Baby — Baby Necessities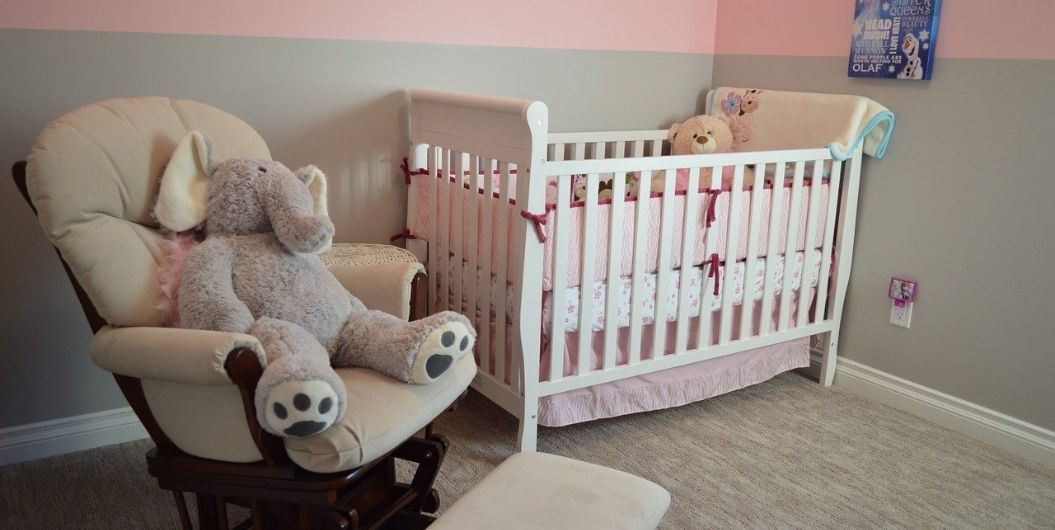 Outfitting a new addition with all the necessary accoutrements may prove to be one of the biggest and most expensive undertakings in your lifetime. Fortunately, there is a lot of unnecessary (but fun!) baby gear that you and your baby can do without. Although a new baby does need a lot of stuff, in reality, what a baby truly needs is probably a lot less than you'd think. With some careful planning, and hopefully, some generous friends and family, you can prepare to care for your baby in comfort and style!
Clothing
When it comes to clothing, all a newborn baby needs is comfort and simplicity. Since you'll be changing him a lot, you'll need simple items of clothing that are easy to get him in and out of, easy to clean, and comfortable. Cotton clothing is best for baby, and more baby clothiers are selling organic cotton that is free of dyes and chemicals. Stick with something that is breathable, and will keep the baby warm without overheating. In the early weeks, you may not leave the house very much, so dressier outfits are probably unnecessary — one to two are probably enough. A few basic baby necessities include the following, depending upon season:
6-8 sleepers, including blanket and/or footed
7-10 onsie undershirts, long or short sleeved
6-8 pairs of socks
2-4 cotton hats
Outerwear, depending on how cold your climate is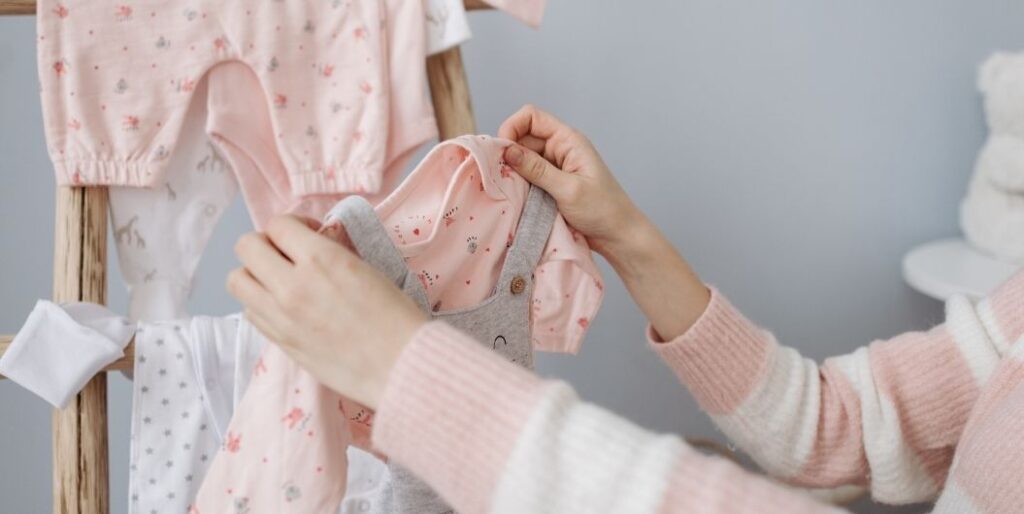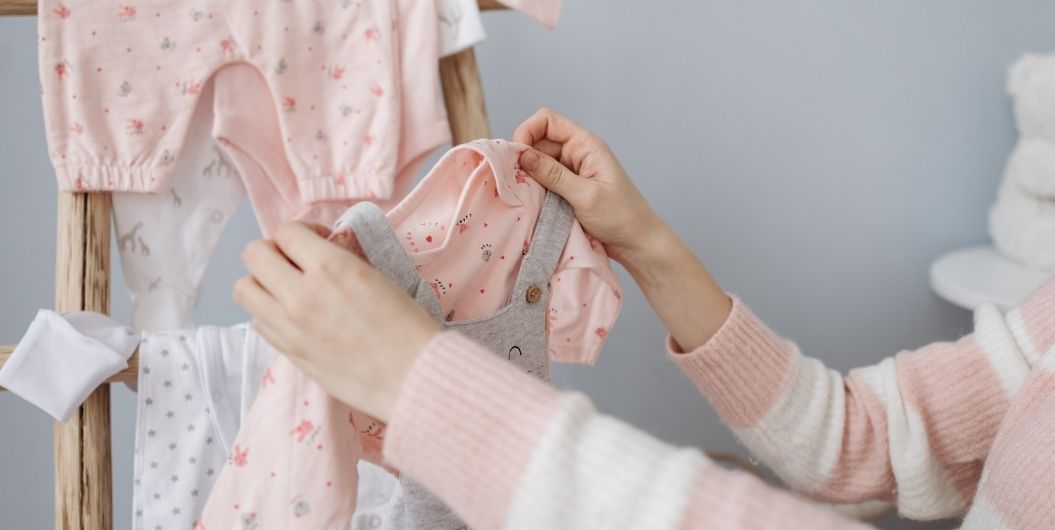 With these basic baby necessities, you'll most likely need to laundry two to three times a week, depending upon how fast your baby soils his clothing. You can purchase more sleepers, of course, if you'd prefer to do less laundry. Speaking of laundry, be sure to prewash all new or used clothing in a baby friendly detergent such as Dreft™.
Nursery
The most important component of a nursery is the baby's sleeping place. You may begin with a bassinet or co-sleeper next to your bed, or start the baby in a full sized crib in his own room. You may be lucky enough to inherit a crib or bassinet from a friend — just be sure that it fits safety guidelines and has not been recalled. A safe crib is a definite baby necessity. Check the US Consumer Product Safety Commission's website for recalls. some parents find that a simple pack and play folding playpen works well for sleep time and playtime. Although many parents outfit their babies' cribs in style, complete with fluffy bumpers, matching quilts and coordinating dust ruffles, all these extras are more for decorative purposes than anything else, and may in fact increase the risk of suffocation. To keep your baby warm, avoid using blankets, and instead dress them in warm sleepers. In terms of bedding, the basic baby necessities you'll need include:
2-3 crib or bassinet sheets
2-3 mattress pads
2 sheet protectors
In terms of furniture, you'll need space to store the babies clothing and other baby items. A dresser or closet should do the trick just fine. A glider, armchair or recliner in the nursery will come in handy for late night feedings, but any spot in the house with a comfy chair will work just as well. Top your nursery off with a mobile for the baby's crib and a nightlight, and you're ready to welcome the baby.
Feeding Baby
If you're planning to breastfeed, all you'll need is a simple pump, storage bags and a few bottles in case you want to pump. If you plan to use baby formula, try purchasing one or two bottles in a few different brands to see which one your baby favors. You'll need a bottle brush to keep them clean, or a special rack so you can wash them in your dishwasher. Don't forget to purchase a few burp pads — cloth diapers work especially well and are less expensive than more decorative ones.
Highchairs aren't a baby necessity until you feed your baby solids, which is typically at four to six months. You can spread out the expense of outfitting a new baby by waiting to purchase one when the baby is ready to use it.
Diapering and Bathing Baby
If you opt for disposable diapers, all you need is to stock up on diapers and wipes — just don't buy too many newborn or size one diapers as your baby will be growing fast at this time. A place to dispose of baby diapers is handy, although newborn, breastfed poop diapers don't smell very bad. You may have to upgrade your diaper disposal system to a sealed unit once the baby starts on solids.
An infant bathtub is a good baby necessity to have on hand to bathe your baby safely and easily. Although baby towels and washcloths aren't a baby necessity, they are softer than regular ones. Purchase a gentle baby cleanser that doubles as a shampoo.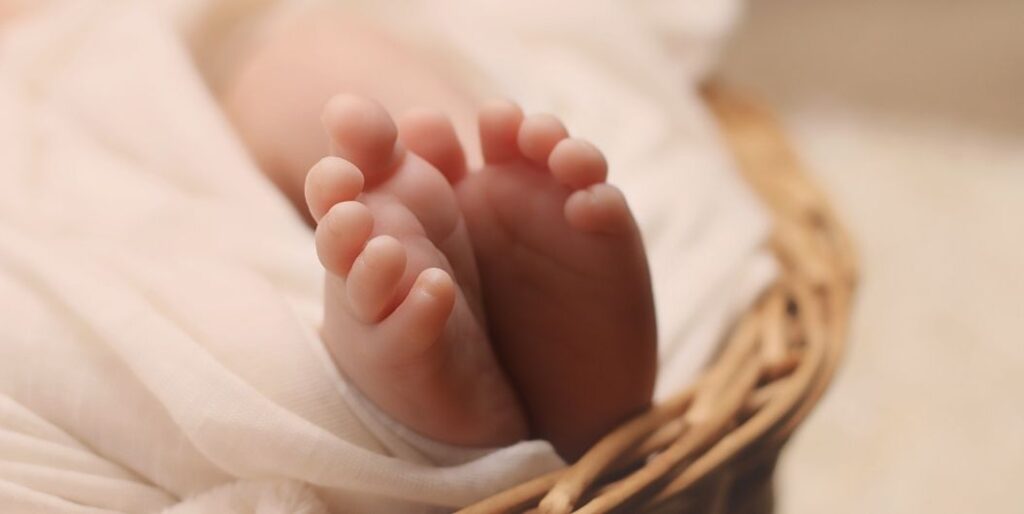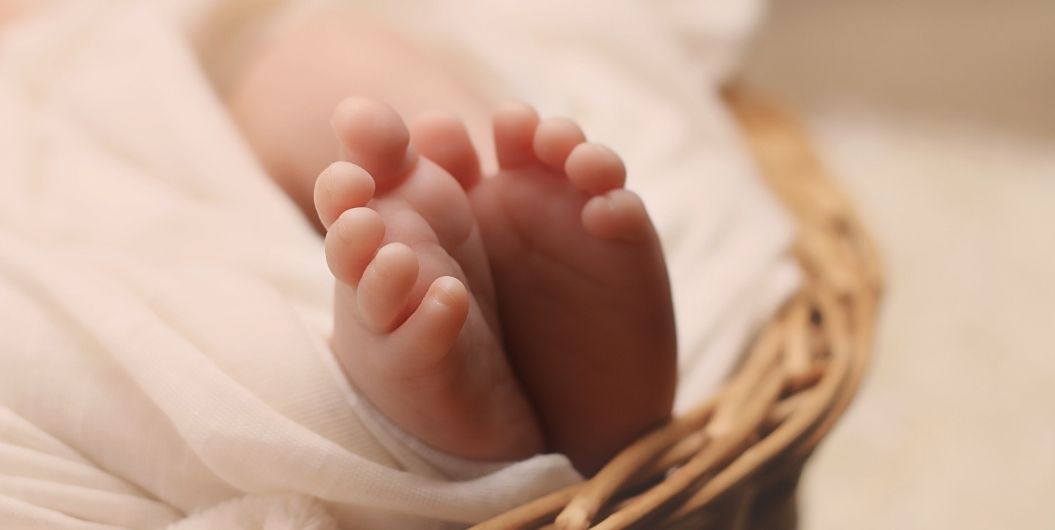 Transporting Baby
Parents are required by law in most states to secure their baby in an infant car seat while driving, making it a baby necessity. In fact, most if not all, hospitals will not discharge a baby without one. Rear facing car seats are available separately for as little as $45 US Dollars (USD). Infant car seats with a carrying handle and base are much more convenient in terms of transporting the baby in and out of the car, but purchasing a convertible baby seat means that you don't have to purchase a new seat when your baby grows out of the infant carrier. If you'd like a coordinating stroller, you can purchase a travel system starting around $120 USD. With a travel system, your infant carrier will fit into the stroller. Baby packpacks or front carriers are handy, when your baby wants to be close to you, but not a baby necessity.
Entertaining Baby
In the first few weeks of your baby's life, toys are not a baby necessity. Baby bouncer seats or swings will come in handy, especially when you need to get things done around the house. Bouncers and swings can come fully decked out in papasan styles, upgraded fabrics, interactive toys and music — how fancy you go depends upon your budget and taste. Basic styles for bouncers and swings start around $20 and $50 USD, respectively. Another option for keeping your baby occupied is the new baby seat, known as the Bumbo™ — these molded foam seats can be utilized once the baby can hold his head and neck straight. Once your baby starts to explore the world around him, you can add simple toys and interactive activity units.
Other Necessities
Infant acetaminophen: Have on hand for late night fever or teething pain — just be sure to consult your doctor or on call nurse for dosing instructions.
Diaper cream: Try a couple different brands to see which one works best for your baby.
Lotion: Buy a gentle lotion designed for a baby's sensitive skin. An ointment such as Aquaphor™ is a good, versatile option that can double as a moisturizer and a diaper cream.
Baby monitor: A good sense of hearing will work just fine for most parents, but a baby monitor can add a sense of security, especially if you'll be out of earshot of the baby.
Toiletry kit: Find a good kit that contains a thermometer, baby nail clippers, brush, comb and bulb suction for stuffy noses.
Saline spray: A basic saline nose spray (with no added medications) is good to have on hand to help soothe and suction out a stuffy nose.